more to come and check back for more updates and pictures
Parrilldega
This is the first HO scale routed track that I made, it had 15′ long straights and 5′ wide. Was 4 lanes and we had public racing in the 1990s. Was setup in the basement.
AFX pancake. Super Late model body's made by RWRs Rick Williamson Racing, and Sprint cars. Could use any chassis since I used copper rails, and not magnetic down force could be used. The track went through a face lift toward the end. Used trakmate and dead strip for scoring and MS-DOC computer system. Some fun times in Winchester VA.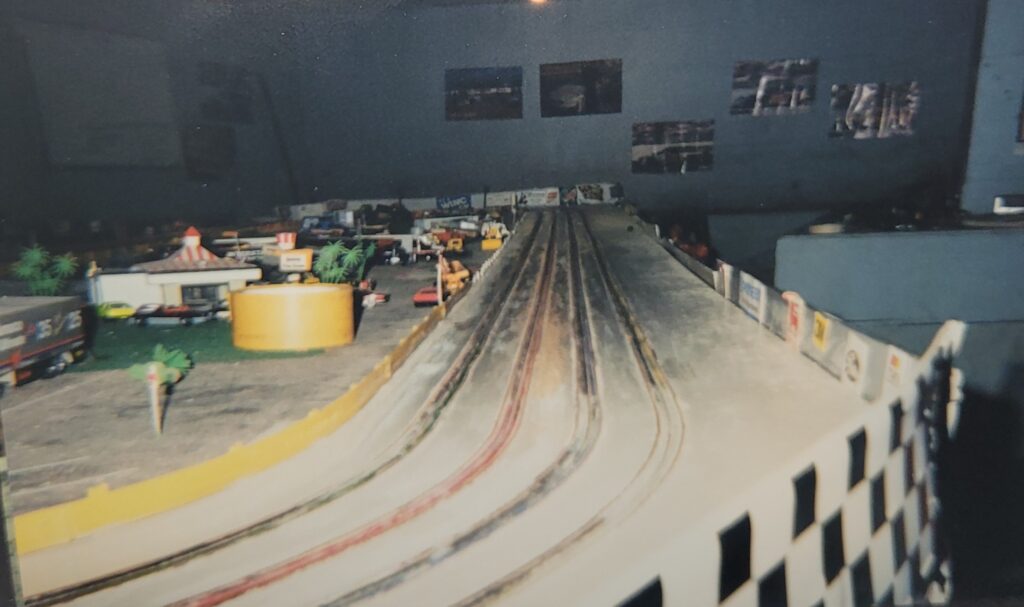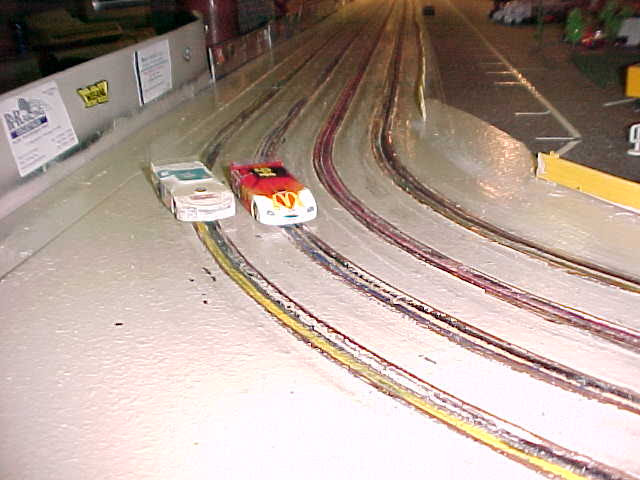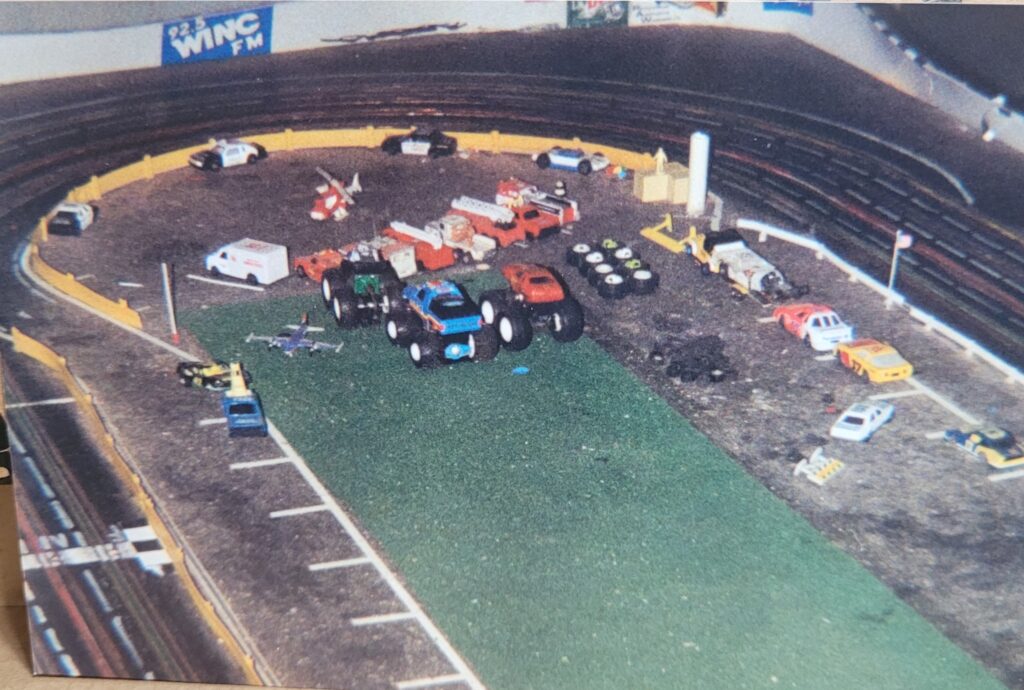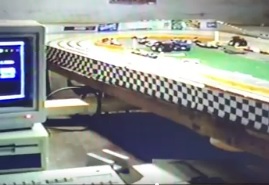 Parrildega II
This was a custom 4 lane Artin track. This was setup in the garage. Got the track parts to setup a 4 lane. I puttied the middle smooth and made it dirt themed. We raced RTR NASCAR. Did some custom work to add a dead strip to the plastic track. Used the trakmate from the previous track with MS- DOS computer system. This was the experimental grounds of the Big 1/25 idea of Rick Williamson. We tested the big super late model bodies he made on some rough chassis I made. Was some fun times on this track in the early 2000s in Winchester VA.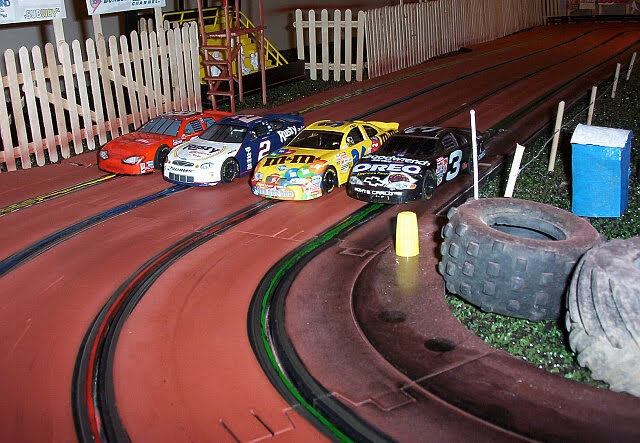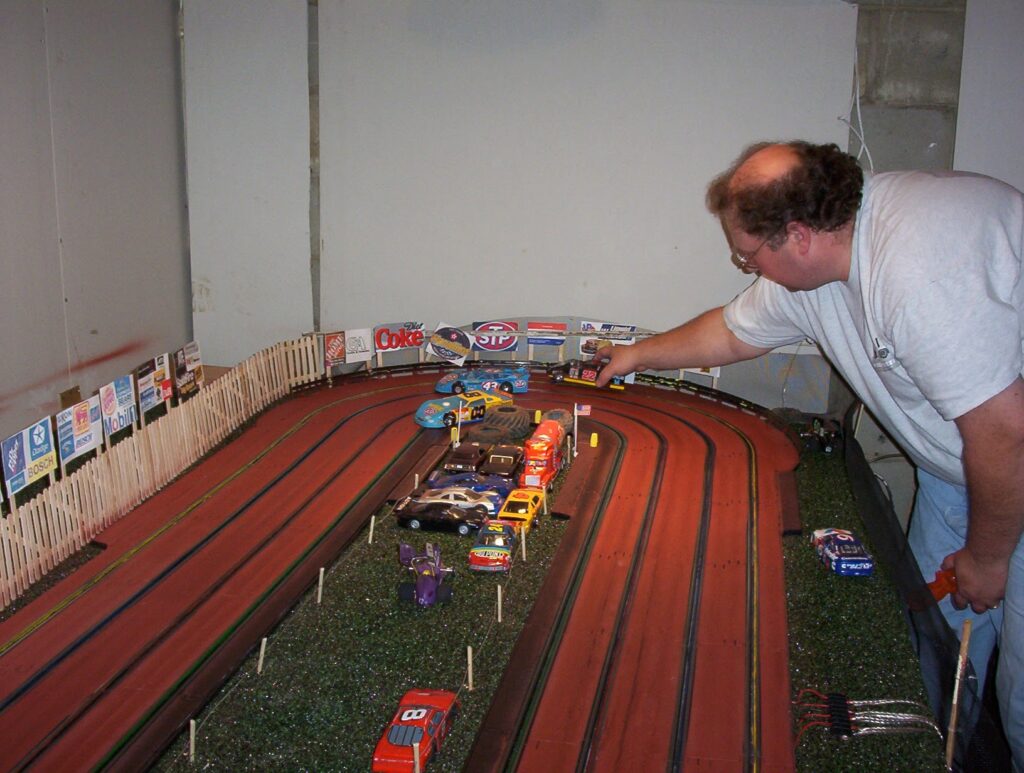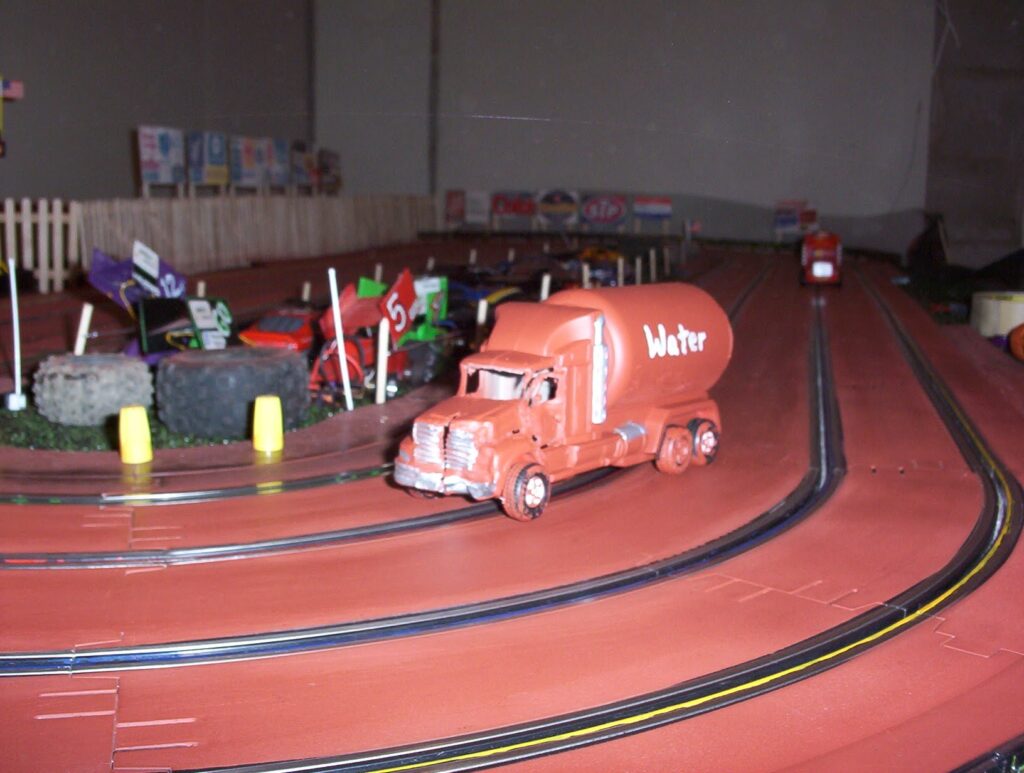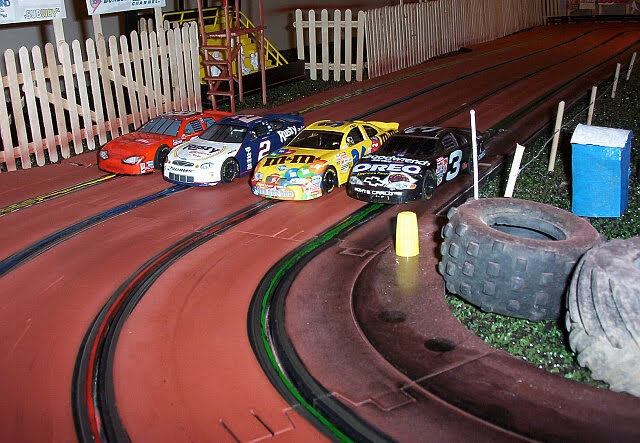 Parrilldega III
This is a private track I custom built/setup for the grand-kids in 2020. Unlike the other tracks that were public. Built this setup to get them involved in slot car racing, and get my slot racing fix in when need too. Custom lights for night races, Trakmate for scoring, cut track and made dead strip. Custom made green on and yellow caution LEDS. Added a lot of track diorama effects. Have a dial in, for each lane, so get set the lane voltage from 6V to 18V depending on the car, and gkids driving skills. This track is 1/43 scale, but can run 1/32 cars also. And if the need can hot lap some old 1/25 scale cars if want too. Victory lane for celebration when g-kids race.